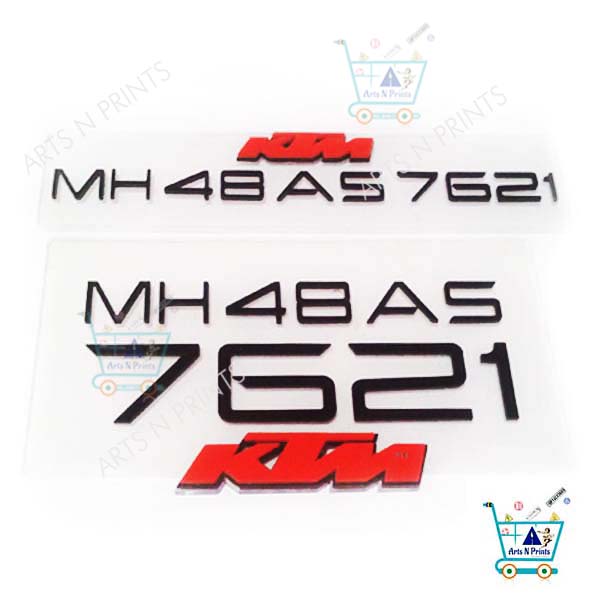 KTM Duke Bike Number Plate Design
Description
MH KTM Bike Number Plate Online
Size as per Company Number Plate
Shipping All Over India
Our show plates are designed to be completely adaptable to your requirements and vehicle style, making them the perfect addition to your pride and joy.
Whether it's a professional finish required for a motor show, or a gift for the motoring enthusiast, our plates can be designed to reflect your chosen era and the make and model of your vehicle. From vintage style plates to plates for prestige models, our comprehensive range of customization options allow you to create a truly unique plate.
As you would expect from us, all of our show plates are made from the highest quality materials, using the same premium acrylic used in our road-legal plates. Visit our page to see the range of styles available.
Material : Imported 4 mm White Acrylic background with 2 mm black letters with customized name
Package Contains : 2 No.s
Note : If you want a custom color, Customized size, personalized design, kindly mail us at manvithaenterprises2014@gmail.com or whatsapp : 906776778.